Who i am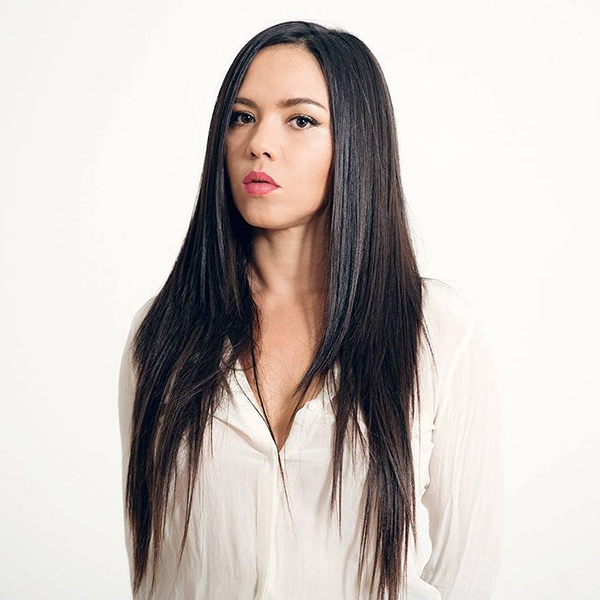 I'm a Chilean artist and animator.
I've been drawing since I was a child and it's what I like the most. While attending Art School I became fascinated by with video, animation and loops.
After college, I worked for a few years as an art director for advertising and nearly forgot about my personal work, despite feeling constantly uncomfortable about it.
In 2012, I decided to go to graduate school but became frustrated with the curriculum, so I left to study yoga for two years; I felt lost and needed to find myself again.
I found consistency in my yoga practice and soon things started to get better. Yoga really changed the relationship I had with myself in every possible aspect. I still practice every day.
In 2013, I was casually introduced to Vine by my sister and instantly fell in love with the app: everything I loved and had previously done seemed to be in one single place and there were plenty of creative and supportive people. The app had technical limitations (it was only possible to create in-app) so we had to be very resourceful to make something slightly good.
While working in the platform, I realized that perhaps it was a good way to be seen outside of Chile, where it's very difficult to be an artist.
I told myself that I would either do this or nothing at all, and spent all my spare time making six seconds animations. I learned a lot. After a year or so I got some offers to make branded content and a couple of exhibitions, and it gradually became my day job. Later, I expanded my work to other formats like gif or TV.
I like to learn and improve as much as possible, and I believe creativity is my soul work. In my work I show the process through which I figure things out, which is not always pleasant and that´s why some of my animations can be unsettling. To me, this is a visual journal, a real inner life moving comic inspired by people, ideas, nature, art history and pop culture.
The thing I love the most about it is that when you share something meaningful to you, you end up attracting kindred spirits who inspire you to create and share even more; it's a very magical cycle.
I'm really grateful for everything that has happened, the opportunities I've had and the people I've met so far.
I want to inspire. I want people to know that anything is possible if you are stubborn enough. It was hard to rediscover my voice but I'm slowly getting there and it feels very important in terms of happiness and freedom, so I'd like for people in general -and especially young girls- to never lose their voice or creativity.